Sneakers on television
---
Our sustainable Stig 5 sneaker were featured on Swedish national television the other morning, styled by stylist Frida Zetterström in an edition on Women's spring style.
---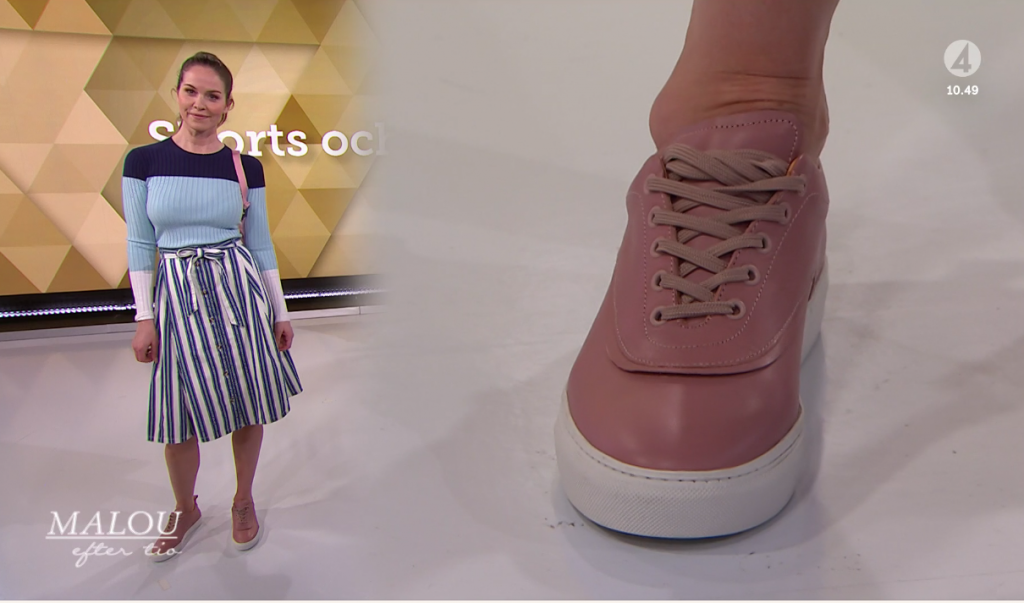 ---
Our sustainable sneaker model Stig 5, made with vegetable tanned leather and recycled rubber soles, were featured on the Swedish TV channel TV4 the other morning. The stylist Frida Zetterström talked about women's spring style, skirts and shoe pairing.
---
Stig 5: The Sustainable Sneaker
Stig 5 is available in Powder Pink and Brown, in sizes 36-41 and men's 40-46. They are handmade in Portugal with premium quality, environmentally friendly, leather. If you are keen to know more about our leather you should read our leather guide.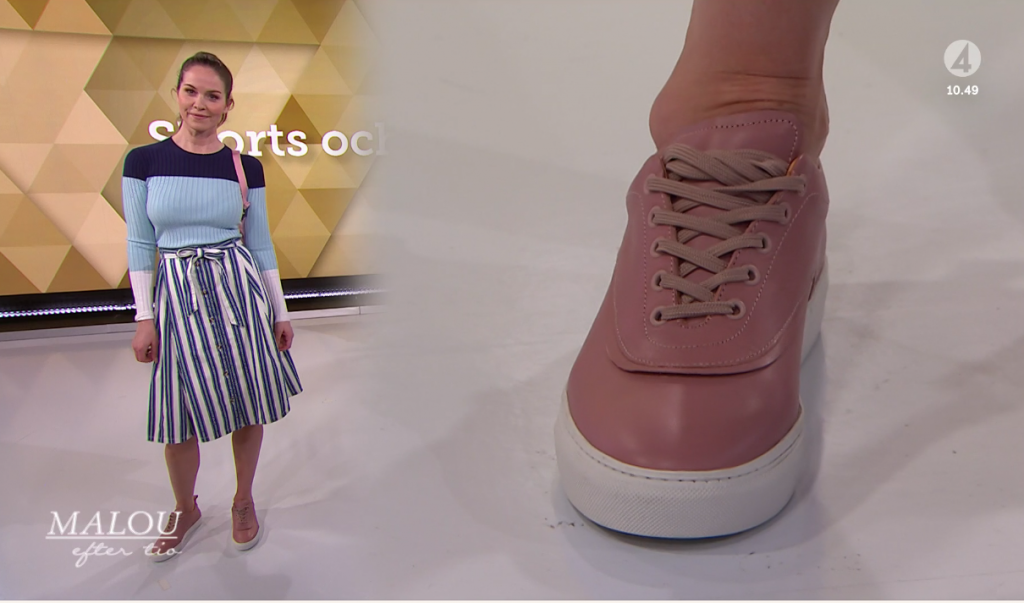 22/5/2019
Back