STIG PERCY x BUNGALOW 5: The Sneakers
---
Stig Percy x Bungalow 5
About a week ago we took you through the process of making the sneakers that we have designed together with Bungalow 5. After having given you a taste of what is coming, we are now ready to reveal the result.
The co-design resulted in a pair of unique limited edition sneakers made out of premium Italian full grain vegetable tanned leather and recyclable rubber soles, with added comfort for both men and women. A pair of sneakers designed to live your life in.
Our love for good, honest and simple Scandinavian design at Stig Percy goes beyond footwear. We want to enhance other talents within the Scandinavian design world that share Stig Percy's values and vision – and therefore Allan Torp was the perfect match for us. Not only is he a pioneer when it comes to Scandinavian design and pushing the boundaries- but he also has got an entrepreneurial mindset that we hope will inspire others.
Allan's vision when co-designing the sneakers was to create something that felt dressed yet casual in premium whole-grain leather, rooted in the Scandinavian minimalist design culture. An important part of the process was to understand people's needs and how they live their lives around the world. It became crucial for Allan and to us at Stig Percy when creating a shoe people could live their lives in.
During the development, we brought Allan with us to visit our factory outside of Porto, to document the journey and process from ideas and sketches to a finished product, a journey that you can read about in our Part I blog post and on Bungalow 5.
The highly anticipated sneaker is available in 3 different colours: Burgundy Red, Brown and Grey. They come in Women's sizes 37-41 and Men's 40-46.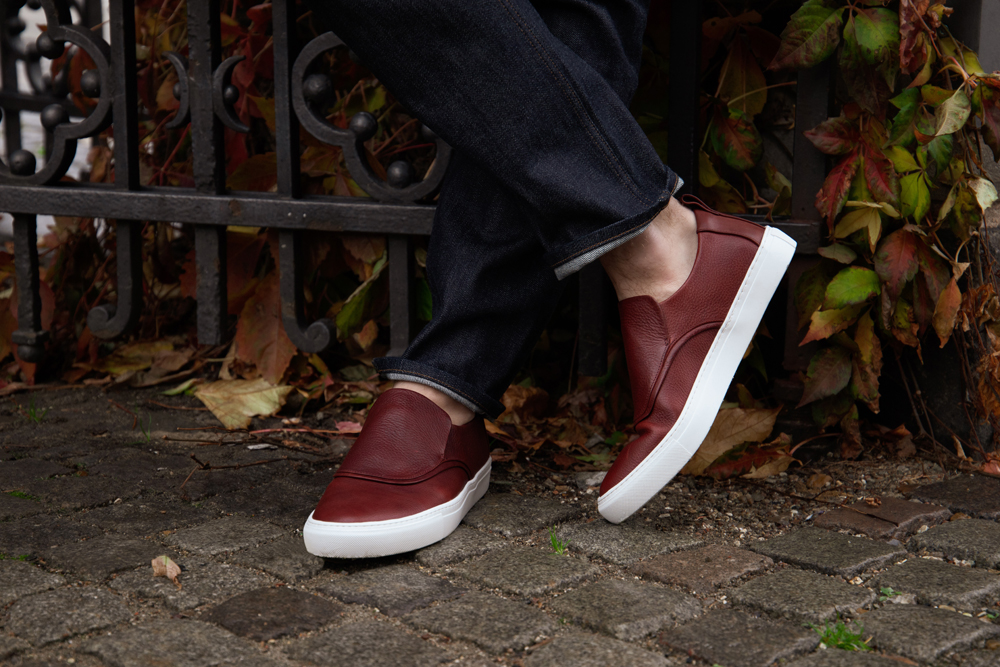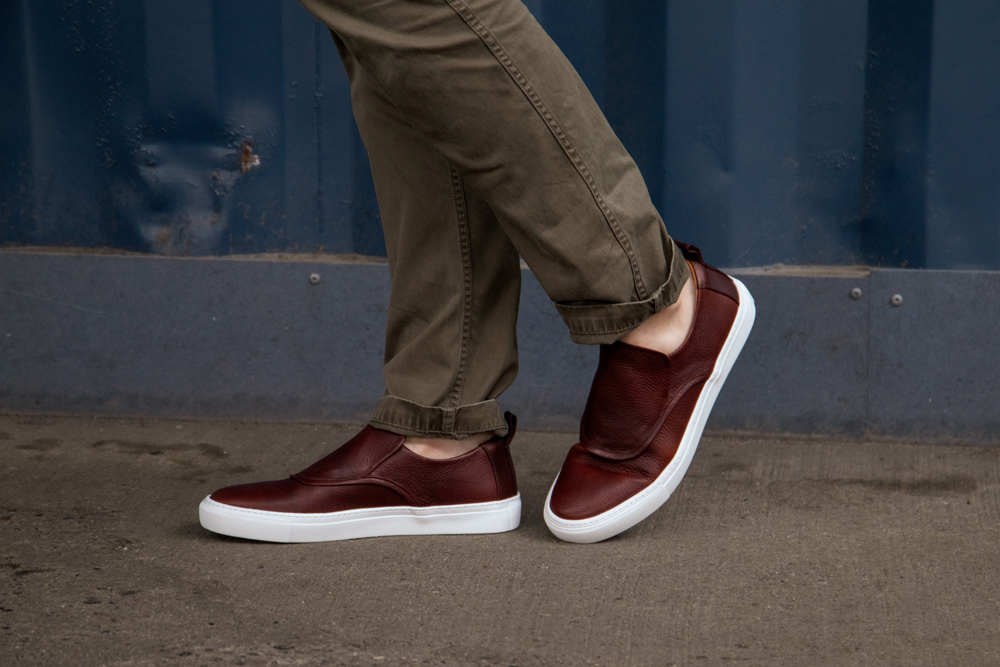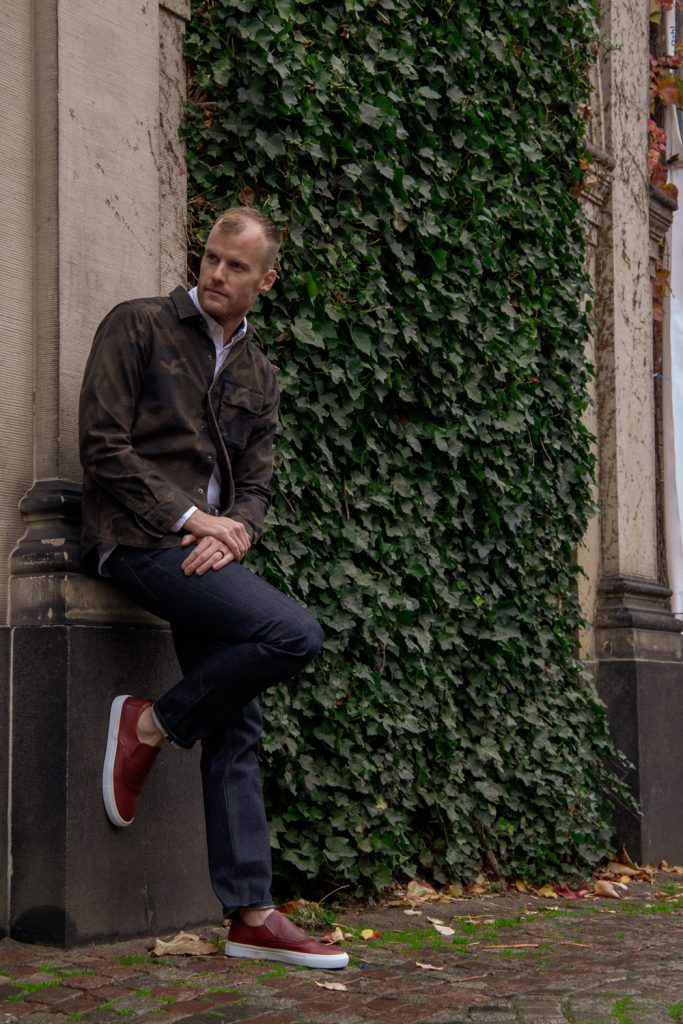 02/12/2018
Back