A London Photoshoot
---
Stig Percy new photoshoot in London
There is nothing like London really. It's quirky, diverse and multi-cultural and there is something for everyone, including great places to do an inspirational photoshoot for men.
With inspiration drawn from the charming sleek elegance of the 1950's adapted to the modern man, Stig Percy packed some of our favourite shoes together with styling from a mix of British menswear brands such as Oliver Spencer, Reiss, Dries Van Noten and Topman. We paired our shoes with light-weighted pressed summer trousers, spin-offs of the now-in-trend short-sleeved shirt and Hawaii shirt, leather belt and a (very much in trend) pink 50's style cardigan: Everything you need this summer for a successful summer wardrobe.
Together with our London based musician friend Axel Jansson we scouted a location fit for the photoshoot; Trinity Buoy Warf, a once-booming engineering establishment in the 19th and 20th century that repaired, tested and built new iron buoys then coming into use. Nowadays, Trinity Buoy Warf is a quirky part of the east London area called The Docklands. You find a 50's diner in an old train carriage placed right by the old industrial lighthouse building, a lighthouse boat turned music recording studio and a warehouse with half of its roof removed and turned into an urban garden with palm trees and other exotic plants. It was a great location for a photoshoot!
We hope you enjoy our summer editorial and shop some shoes!
Model: Sam Grundy-Glynn
Photos:
Digital:Our founder, Mathilde Jansson 
Analogue: Axel Jansson
Assistants: Lisa Blom & Paulina Kolmodin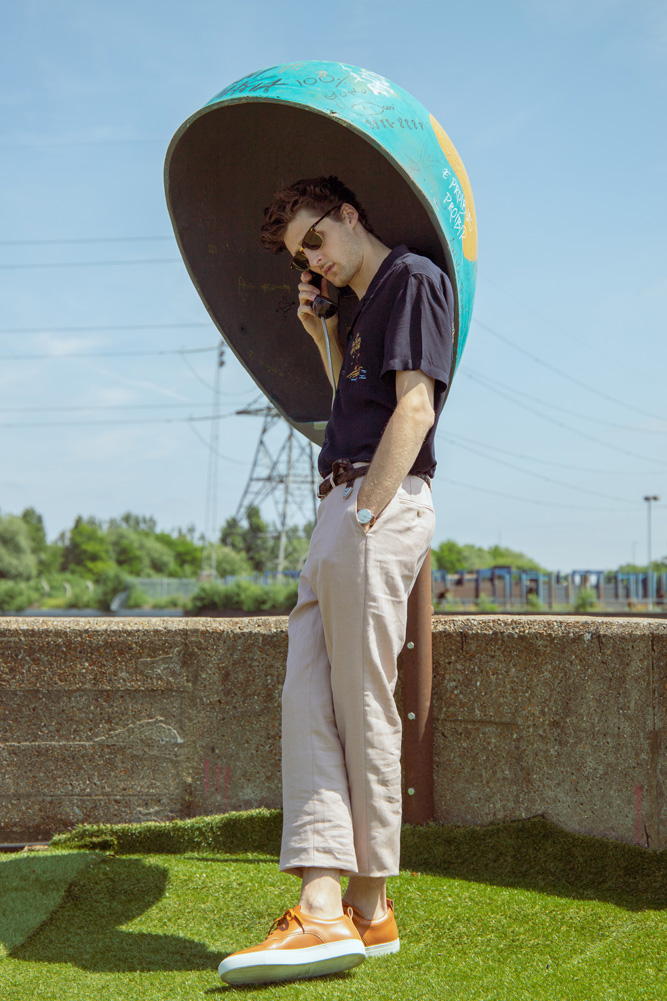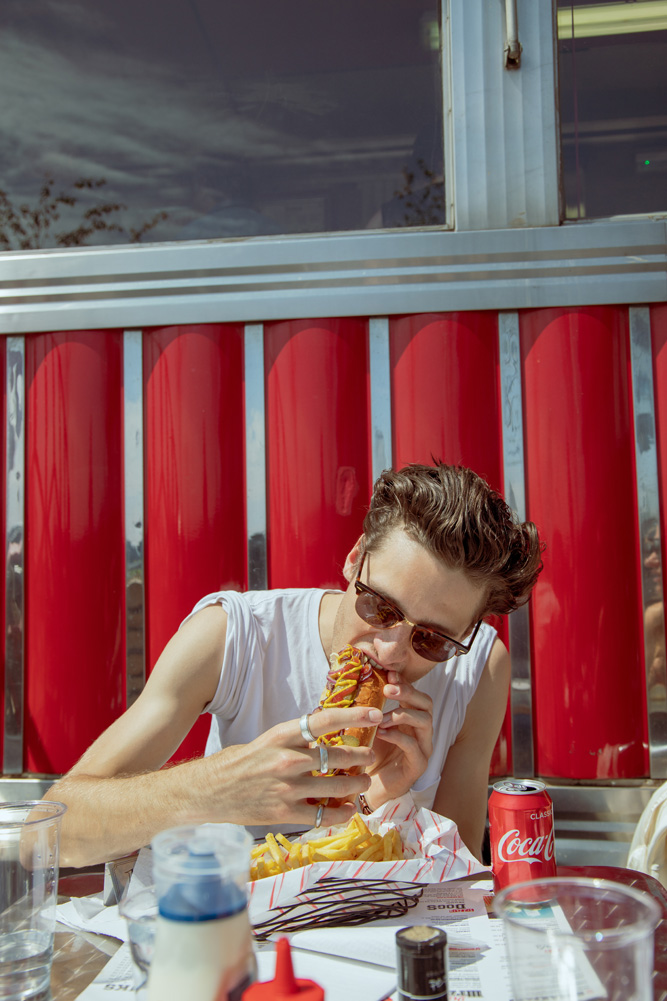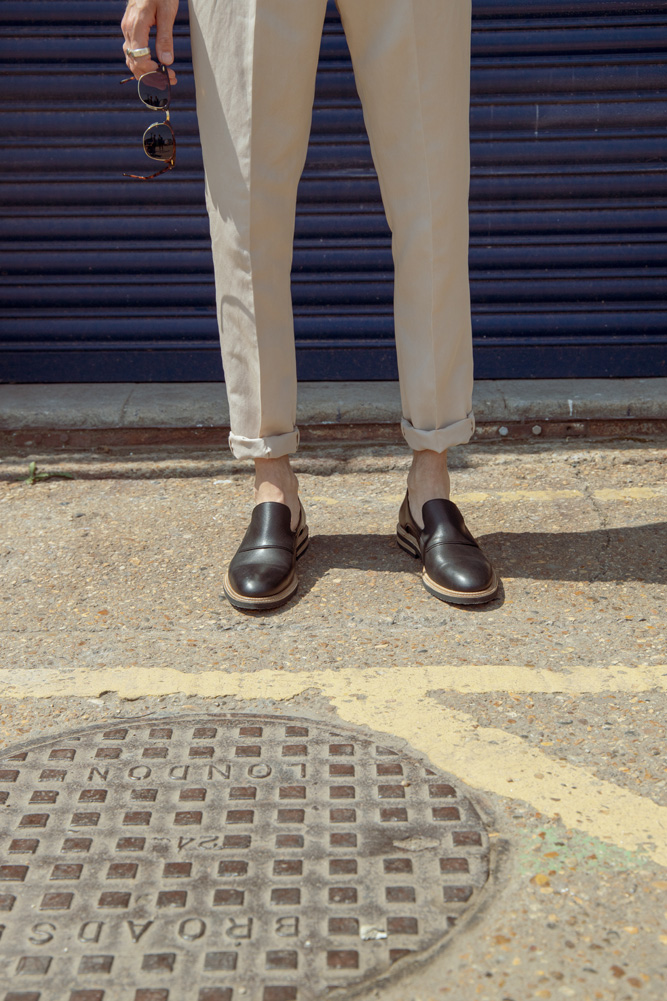 15/6/2018
Back